Hello my friend! I'm thrilled to welcome you into The Lab.
There are more incredible creators on the Waitlist than we have available spots.
And, unfortunately, November's spots sold out.
I'm sorry! If you want first dibs on the spots that open up in December, I recommend getting your foot in the door with our Basic membership. You'll get access to ALL of the educational materials inside The Lab (a $1500 value).
→ Join the Basic membership ↗ ($699/yr)
If history is a guide, you'll likely get into the community in 1-2 months after joining the Basic membership.
And in case you need a refresher, here are the differences: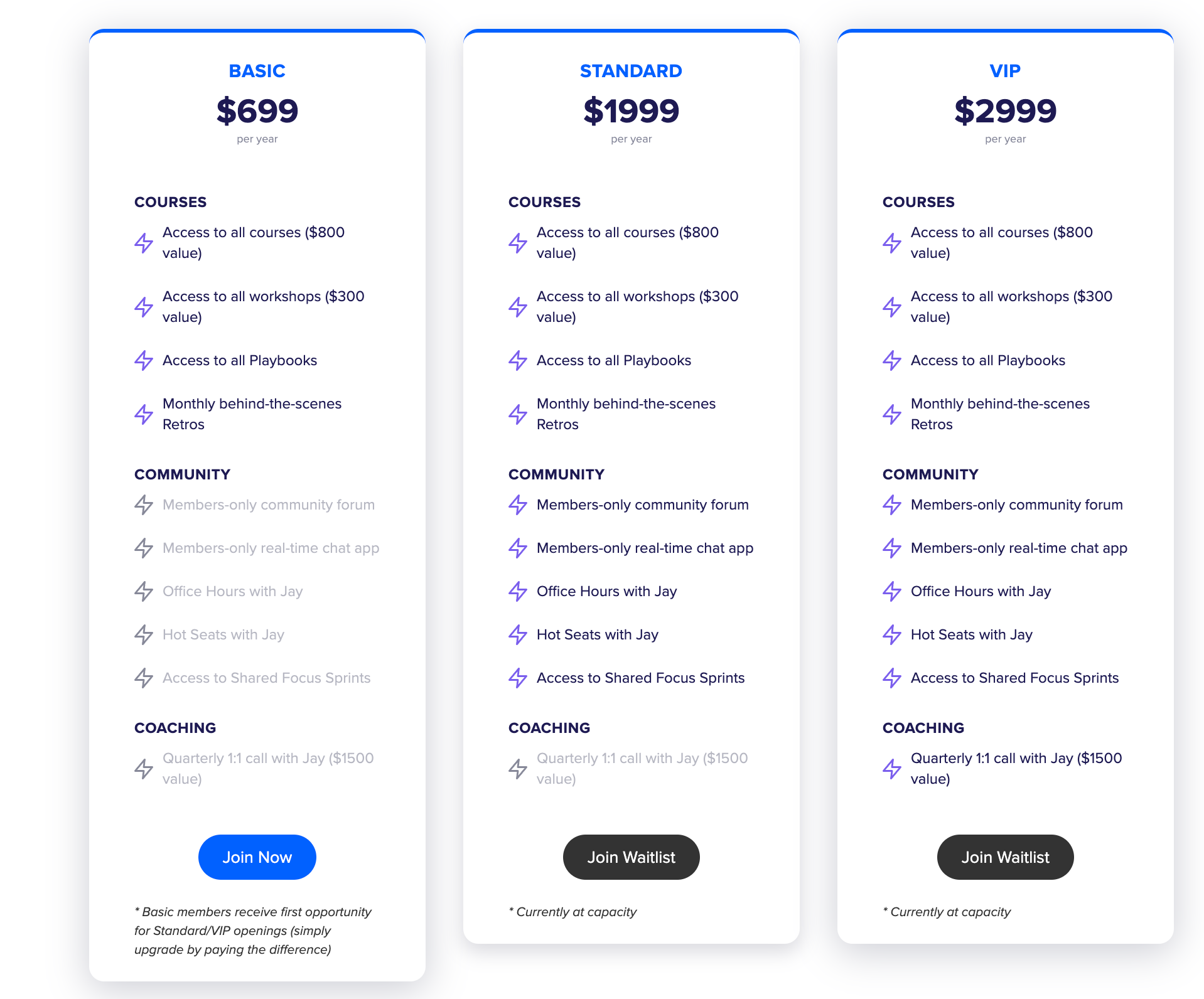 Once you join, I'll walk you through how you can get the most out of it.
Hope to see you soon on the inside!