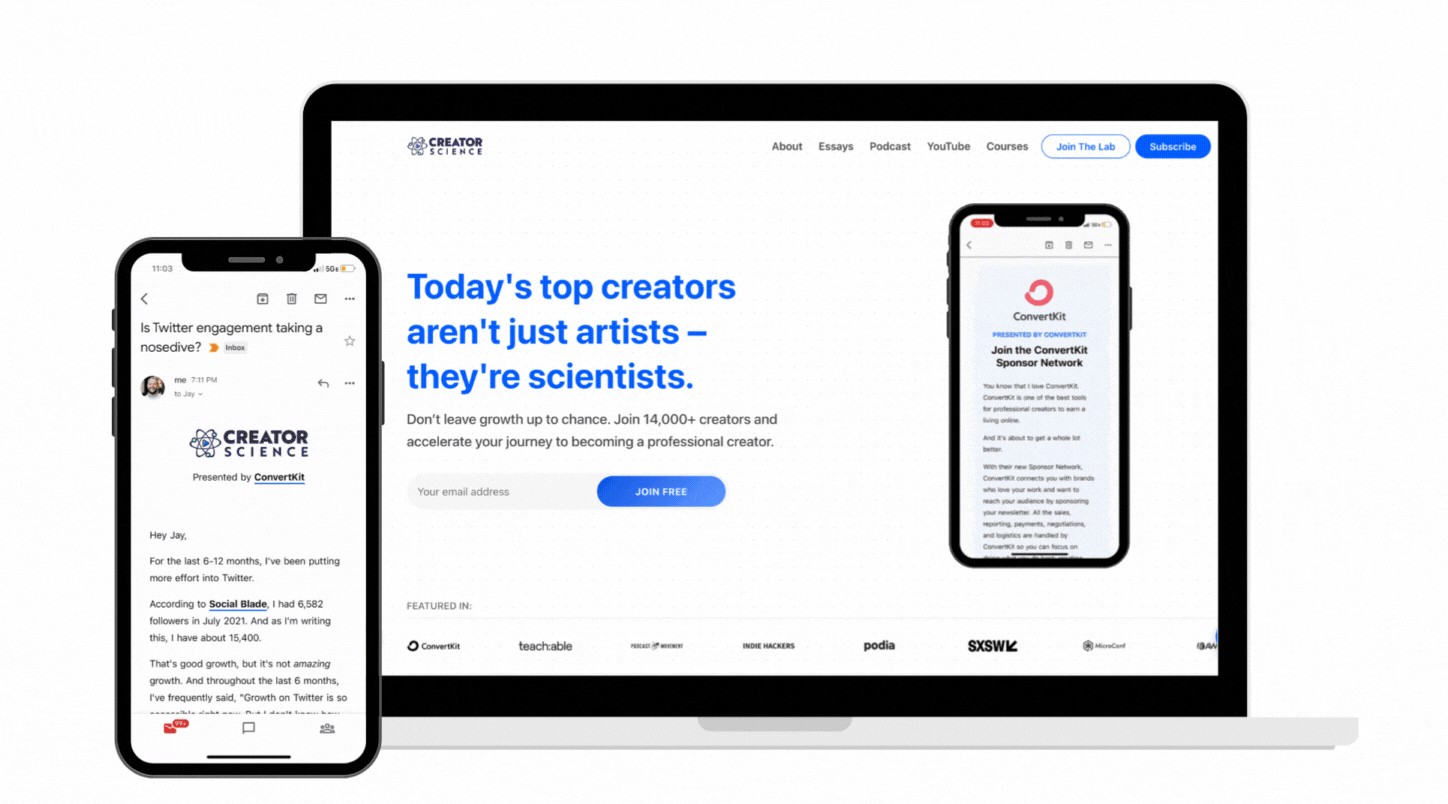 Join 22,000+ other creators reading this week 👇
Creator Science is a weekly newsletter designed to help you become a smarter creator.
Each week you'll receive:
Actionable growth advice
Interviews with top creators
First-hand experiments from my own creator business
New tools and how I use them
...and more.
Subscribe and join 22,000+ creators learning from firsthand experiments, expert interviews, and actionable advice every week.
Called "Exceptional" by AWeber and "Delightful" by ConvertKit