Succeeding as a creator isn't an art – it's a science.
Actionable advice to help you become a professional creator. Join 15,000+ creators reading every week.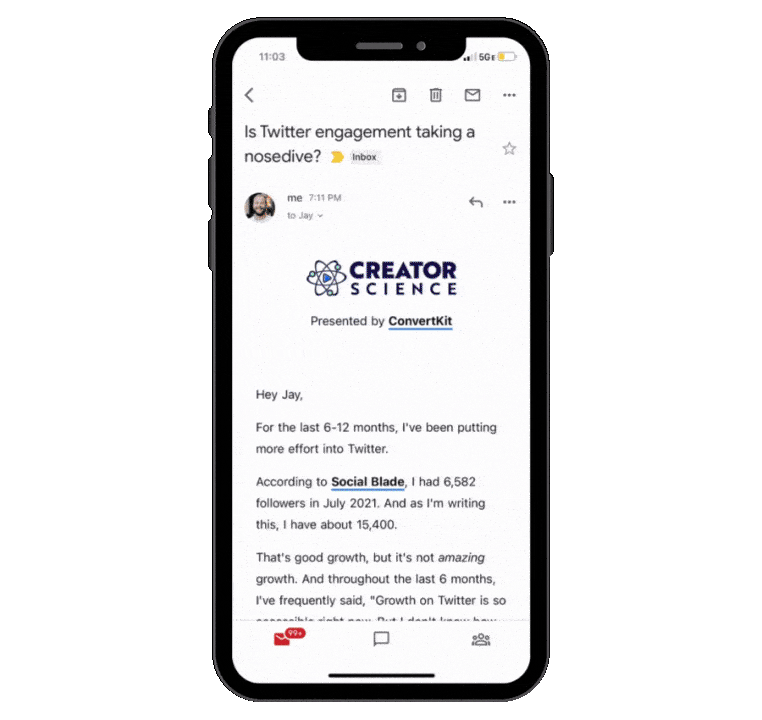 Recent Essays
View all
Core Concepts
It's been a wild week on Twitter. On Thursday evening, basically every trending topic was along the lines of "#RIPTwitter"
Behind The Scenes
On September 17, I launched the presale page for my newest course, Build A Beloved Membership. On November 12, I
Featured Essays
View all
Marketing
It's commonly accepted that we buy from people who we know, like, and trust. And as creators, we spend a
Process & Systems
As a creator, it's easy to build your business in such a way that it feels difficult or even impossible
Process & Systems
In January 2017, I decided that I was going to publish an email newsletter every day for a year. And
Shorten your learning curve to becoming a professional creator.
Subscribe
Great! You've successfully signed up.
Welcome back! You've successfully signed in.
You've successfully subscribed to Creator Science.
Success! Check your email for magic link to sign-in.
Success! Your billing info has been updated.
Your billing was not updated.