Enter your email to receive an up-to-date list of our 60+ favorite hardware and software tools for creators (for free)👇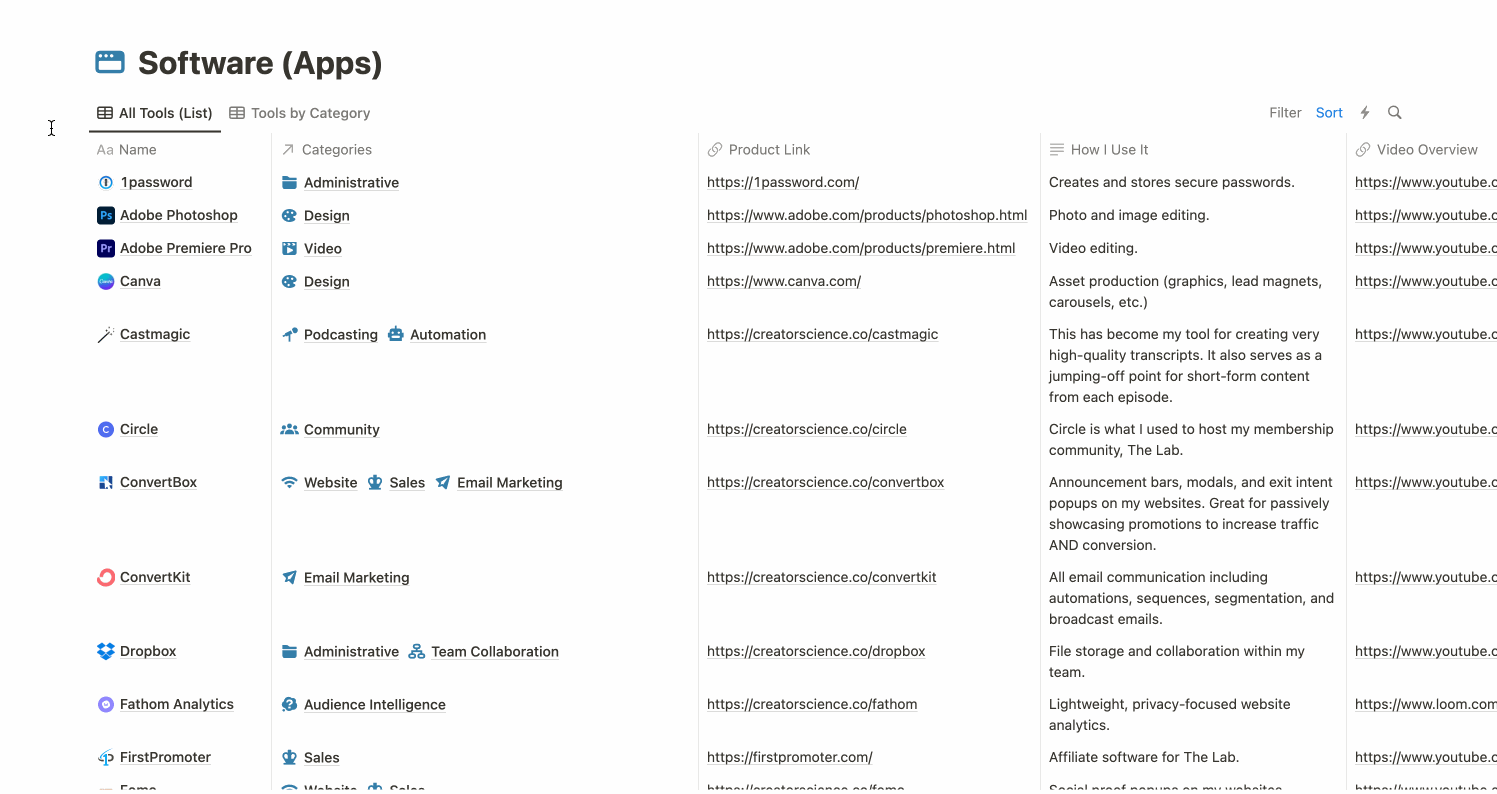 Over the last 6 years building Creator Science, we've tried a LOT of different tools. Some were great but many were total flops.
Enter your email above to receive our favorite 60+ tools that we are currently using for OUR creator business.
Those include tools for:
Audio
Video
Lighting
Accounting
Administrative
Audience Intelligence
Automation
Community
Design
Email Marketing
Learning Management
Podcasting
Project Management
Sales
Scheduling
Social Media Management
Team Collaboration
Websites
Get the full list for free 👇