Become a smarter creator in 10 minutes per week.
Join 21,000+ creators learning from firsthand experiments, expert interviews, and actionable advice every week.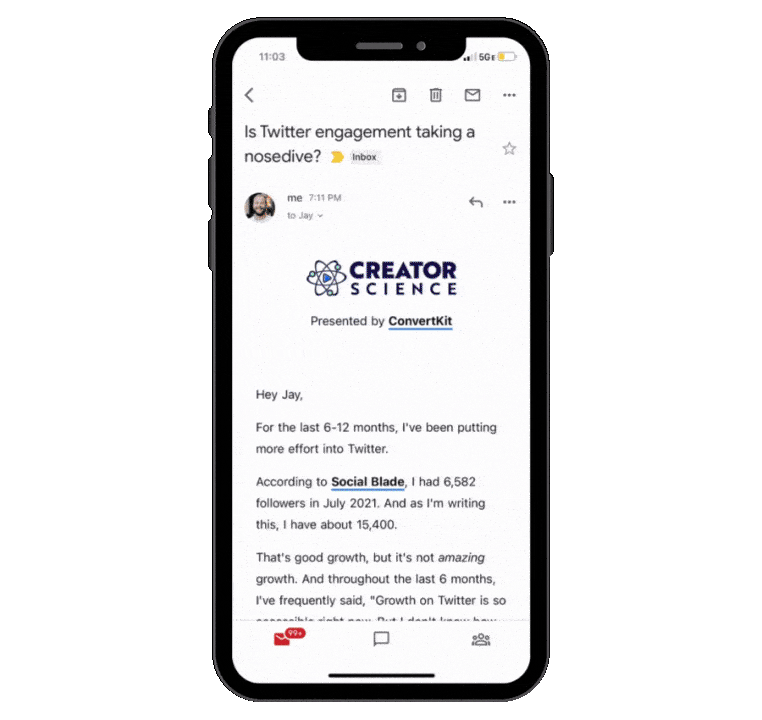 Recent Essays
View all
Experiments
On January 22, I announced a month-long experiment to grow the Creator Science newsletter. At that time, Creator Science had
Core Concepts
When someone subscribes to Creator Science, they get an email from me with one simple question: If I were to
Core Concepts
One of the most common questions I hear from creators is whether they should build their creator brand behind their
Featured Essays
View all
Core Concepts
After hundreds of interviews with professional creators on Creative Elements, I've developed a powerful sense of how creators go beyond
Behind The Scenes
Financial literacy is one of the most important aspects of being a professional creator. But, unfortunately, there isn't a whole
Core Concepts
Ever since the term "creator economy" was coined, I've resisted it. I care about the creator opportunity. I care about
Become a smarter creator in 10 minutes per week.
Subscribe
Great! You've successfully signed up.
Welcome back! You've successfully signed in.
You've successfully subscribed to Creator Science.
Success! Check your email for magic link to sign-in.
Success! Your billing info has been updated.
Your billing was not updated.